Wildcrafted | Raw | Vegan
Country of origin: Jamaica (K)
Ingredient: Wildcrafted Irish Moss/ Sea Moss

About Our Wildcrafted Sea Moss:
Irish Sea Moss has powerful antiviral properties, helping to prevent or treat a myriad of disorders such as flu, sore throats, coughs and much more. The human body is made up of 102 minerals and Irish Sea Moss contains a whopping 92 of them.
Irish Sea Moss is seaweed, also known as Irish Moss and is known as one of the most powerful superfoods in the ocean. Our Irish Sea Moss is cultivated and harvested in the ocean and sun-dried (no fertilizers or bleaching chemical, NON-GMO

 
Free). Sea Moss has the ability to absorb excess liquid in the lungs and expel excess mucus. It also addresses respiratory ailments such as bronchitis. It's loaded with nutrients and minerals to the likes of Amino Acids, Vitamins B12, B1 & B2, Calcium, Chromium, Iron, Magnesium and Zinc. Irish Sea Moss has also aided in treating cancer, colds, and diabetes, just to name a few. It also strengthens the bones, teeth, thyroid, and nourishes the skin.
It can be applied topically or added in baths to moisturize and hydrate the skin, reduce rashes and inflammation, as we
ll as provide relief for muscle and joint pain. Irish Sea Moss can be consumed as well. We suggest adding 2-3 tbsp of sea moss when preparing a smoothie or 1 tbsp to boiling water when preparing tea. Add the sea moss and then stir until it dissolves. An 
aphrodisiac, Irish Sea Moss can also increase libido when taken orally or used in baths.
TMP Multi-Channel Wellness Corporation is committed to helping our community meet their dietary needs. We make every attempt to identify ingredients that may cause allergic reactions for those with food allergies. Please alert a Juice Bar Team member of specific food allergies or any special dietary needs. Although we make every attempt to ensure the safety of our community, we do not assume any responsibility for any person's allergy caused by the ingestion of our food items. The Liquid Salad cold pressed juice line and smoothies are all vegan, dairy, gluten and soy free. To learn more about specific menu options, ask to speak with a Juice Bar Team member or visit Menus & More.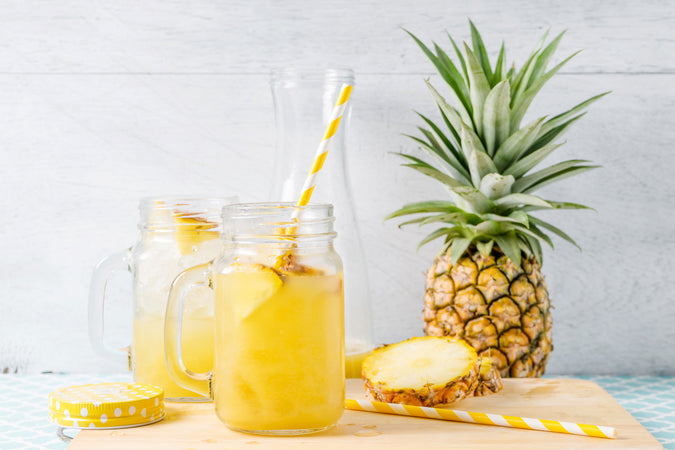 Follow us